Download or Upload a File
1. Enter the following address as the Hostname in your dedicated FTP program: https://ftp.environicsanalytics.com
2. Choose the SFTP security protocol and set the port to 22 (not FTP or FTPS)
3. Enter your Username and Password (case-sensitive). Your password has been sent in a separate email. Please check your Junk-Box.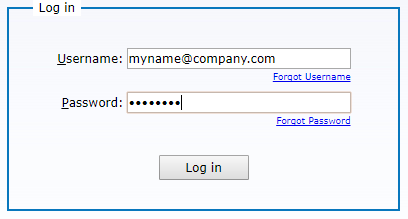 4. Upload files to the toEA folder or Download files from folders under the fromEA folder.
5. When finished, disconnect the session to properly terminate the connection.
Safely Email a File to EA
1. Enter the following address as the Hostname: https://ftp.environicsanalytics.com/messageportal#/dropoff
2. Fill out all required fields as in the example screen capture.
3. Upload your file and click Send Message.
4. Please notify the recipient that the file has been sent to expedite the file transfer process.
Troubleshooting
1. If you are having difficulty establishing the connection, please ensure that your IT department has allowed SFTP access (port 22) and HTTPS access (port 443) through your corporate firewall.
2. Go to www.whatismyip.com and take note of your IP address and any proxy information.
3. Email the results to Support at support@environicsanalytics.com and we will get back to you as soon as possible.