Once you have accessed your data from the secure Environics Analytics File Transfer Server (FTP) please save the files and unzip them on your computer before starting the install.
Required Inputs:
Allocate or Alteryx installed on your computer
20XXMMDD - Fulfillment - Allocate.zip file (this needs to be unzipped on your computer before beginning installation)
o CAN2020_Postal and/or CAN2020_Census (if both are required, repeat the install steps for the second dataset after the first one has been installed)
o License
o Documentation
For license install only skip to Step 6.
Data Installation
1. Open the CAN2020_Postal (or CAN2020_Census) folder, where the data install executable (DataInstall.exe) file is housed. Double click on the executable (DataInstall.exe) file.

2. The Welcome Screen displays the various datasets included in the installation media. Click Next.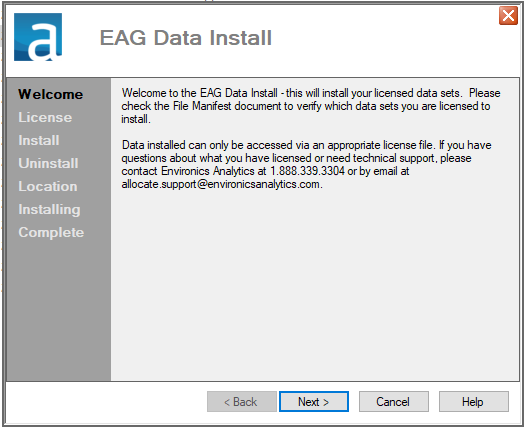 3. After reading the license agreement, select the check-box, and click Next.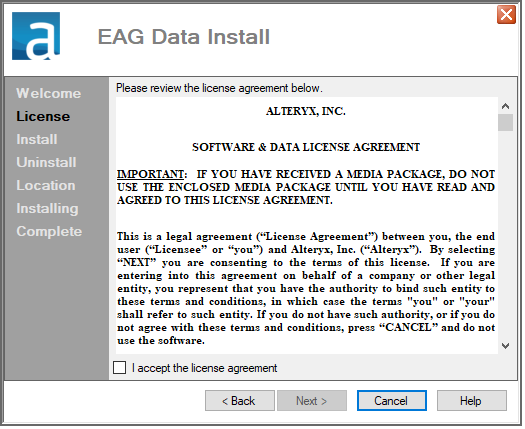 4. Select the dataset that you would like to install. Once you have made your selection, click Next.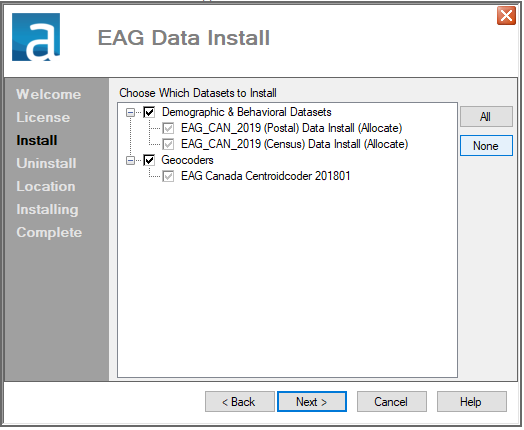 Note: If you have previously installed Allocate data, you will then be navigated to the Uninstall screen, displaying the datasets that are already installed on the machine. These datasets can be uninstalled by selecting the check-box next to the dataset.
5. Select a Location to install the data.
Install to a Local Directory – the typical setup installs the data and its common components on the default directory.
Prepare a Network Install – typically used when there is more than one user accessing the data, or for additional storage requirements.

You will be prompted to browse to the directory on the Network where you want the data installed, you need write access to that Network location.
Once the data has been installed on the Network, browse to that location and run the Data Install executable (DataInstall.exe) on the Local machine. Choose the Register from a Network Location option to complete the install on each Local machine requiring access.
Once you have made your location selection, click Next. The data will now begin installing.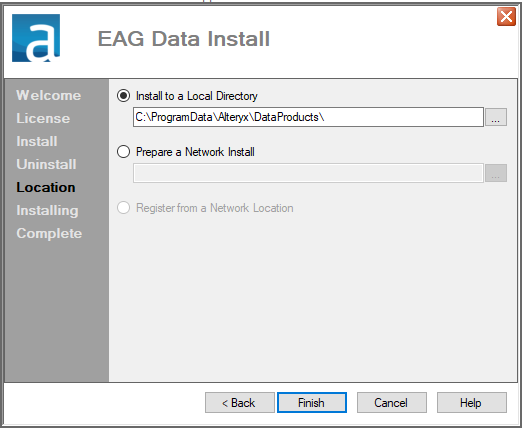 6. Once the data install is complete, you will need to install the license that was provided via your FTP account. Double click on the SRCLC (.srclc) file to authenticate your license. When you first open the SRCLC (.srclc) file, the following pop-up box will appear.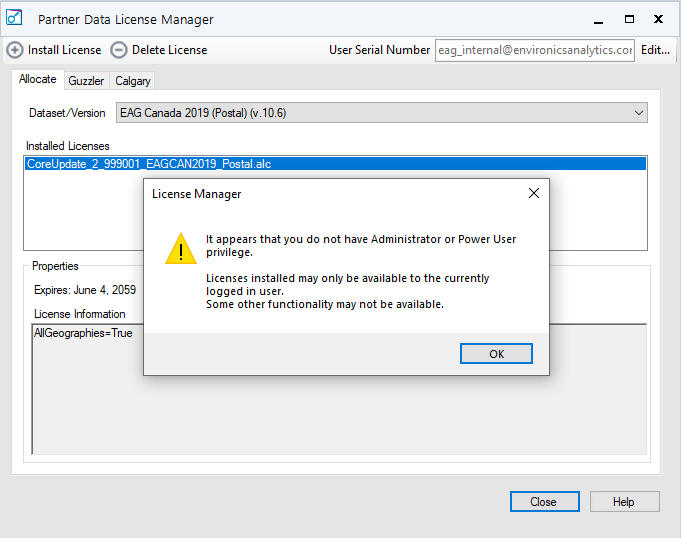 Click Ok.
7. You will be prompted to authenticate your licenses.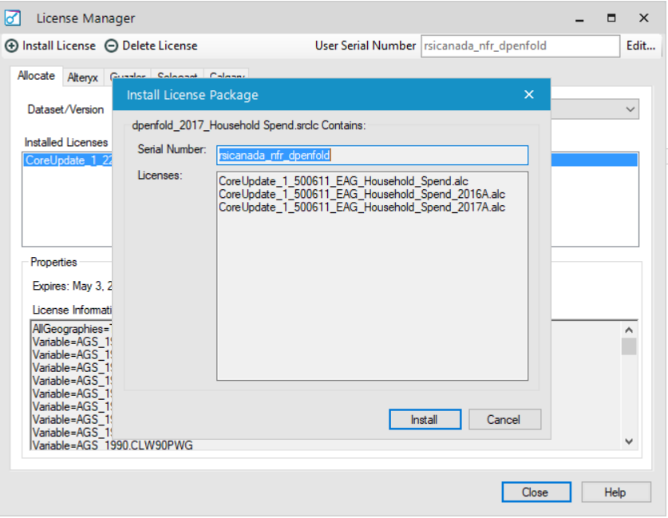 Click Install.
8. Once you have successfully installed the license file, the following pop-up message will appear: