If you'd like to have two different areas on the same map but with different outline colors, please follow the steps outlined below.
1. Import your first area and edit the style by following regular mapping steps. You can do that in Step1 by clicking Format.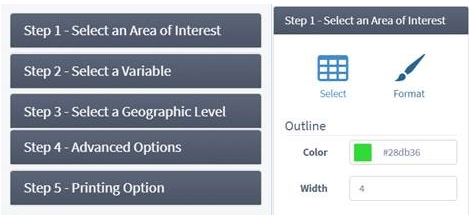 2. Next, click on the table of contents icon in the upper-right corner of the map.

3. Select your next area and click on the Paint Brush icon.

4. Edit your colors and click Done.