Customer clustering refers to the grouping of customer points within a map. Clusters are created based on an invisible map grid and the number of customer points that fall within each cell of the grid. Whether or not the customers are shown as clusters is determined by the combination of the Customer Cluster Threshold Count as well as the Customer Cluster Threshold Zoom.
1. In the Mapping pane, select the Table of Contents icon

from the top ribbon.
2. Click the Customers tab.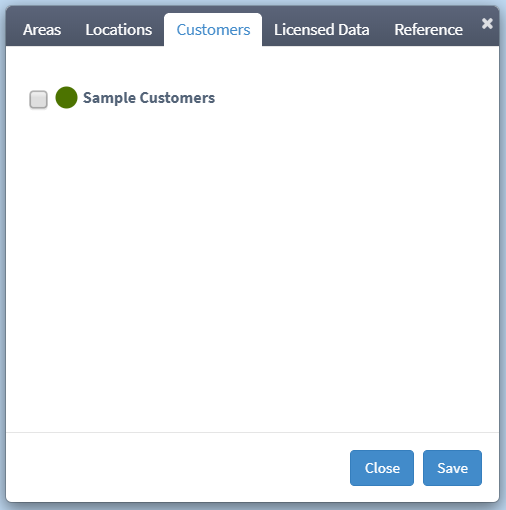 3. To change the display settings for a customer file, click the icon next to its name. The Customer Style Editor appears, where you can adjust Colors/Colours, Sizes, Cluster Threshold Count and Cluster Threshold Zoom.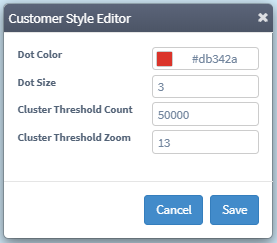 Note: There are 19 zoom levels in ENVISION. If you zoom out beyond the thirteenth level, and there are more than 50,000 customers to be displayed on the map, they will be shown as clusters. This feature is in place to keep the map neat and tidy when mapping large customer files. It has been set for 50,000 customers by default but you can certainly adjust it up and down as desired to get a visually compelling map.