So you've been provided your login credentials...here's what you should do next:
1. Review the data your organization licenses through our Data Knowledgebase.
2. Familiarize yourself with ENVISION - User Interface Video
3. Learn how to change terminology and customize ENVISION with your organization's logo and branding - My Account Video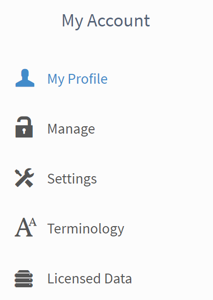 4. Register for online or in-person, instructor-led Introductory Training or use the Self-Guided Introductory Training Outline

5. Contact Us to ask our Support team questions about Data or ENVISION.