ENVISION's mapping capability has impressive features that allow you to quickly and easily create a map that displays your customers. This tool provides the ability to view the general distribution of your customers in a dot map, view the penetration of customers in a market as a thematic map and view the patterns of concentration in a heat map.
Here is a sample of the type of map you can create from this lesson: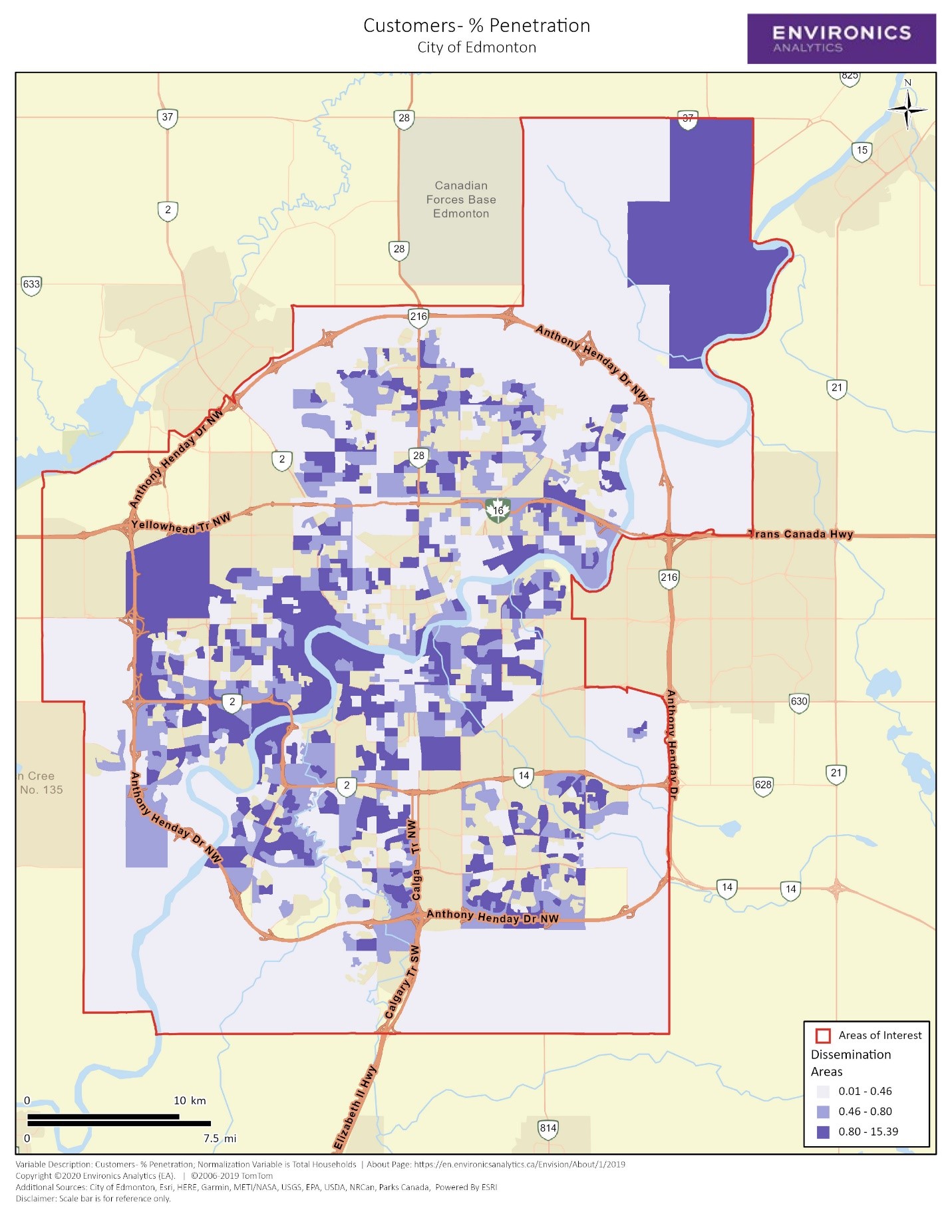 ---
1. Watch the Mapping Customers Lesson Video
Below, you will find an overview video (3:20) that covers the customer mapping capabilities.
---
2. Complete
You are now familiar with Mapping Customers in ENVISION.
Additional Resources
WalkMe Through (this will open ENVISION and require you to log in)
Create a Thematic Map of Customers
ENVISION Tutorials (step-by-step guides hosted here on our Community)
Learn about specific map design features in ENVISION.
---
You can now move on to Lesson 4: Mapping Segments and Target Groups.
Or return to the outline to select another lesson.