Within the mapping interface, you are able to create custom areas around locations. You can choose to create a single location by geocoding an address, or you can opt to create your location manually by placing a point on a map. This tool can help your organization analyze different trade areas, which can be saved for future use.
Please see Creating Areas Around Locations if you have multiple locations that you would like to build areas around.
Inputs Required:
________________________________________________________________________________________________________________
1. In the side panel, click My Data > Areas.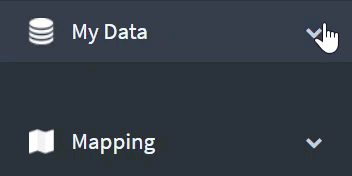 2. Click Create New.

3. Click Map.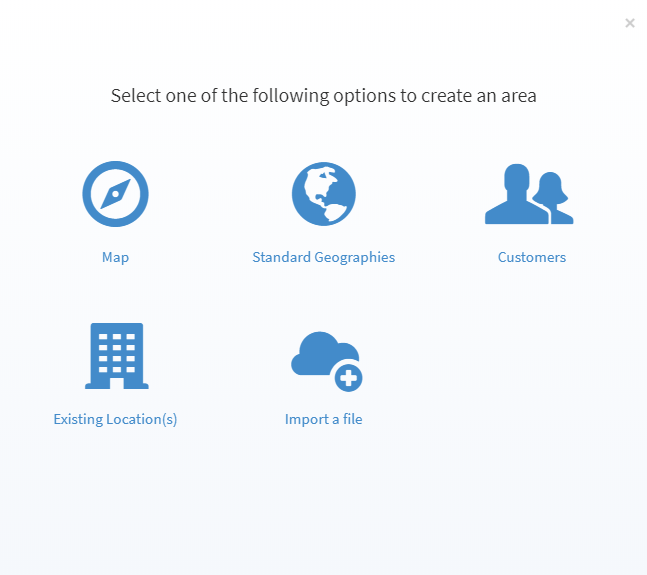 2. You can either Geocode your location using address information or place your location manually on the map by using the Map Click option in Step 1 - Locate your study area.
ENVISION Canada Workspaces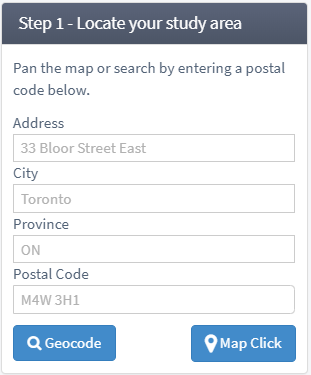 ENVISION USA Workspaces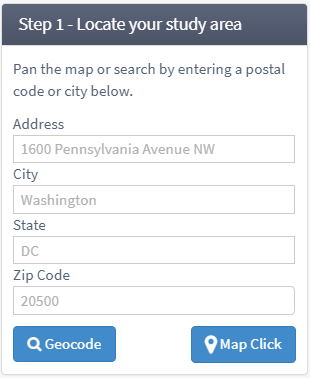 4. After the Geocode or Map Click is selected, a red marker is placed on the map to represent the new location. You can further define your area in the next step.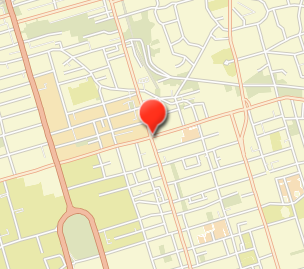 5. There are three ways to create your areas around your location, in Step 2 - choose area type:
Draw allows you to draw a spatial polygon around your location.
Distance allows you to specify

linear distance or drive distance, measured by miles or kilometers, around your location.

Time allows you to specify the drivetime (heavy traffic and night) along with time spent walking around your location.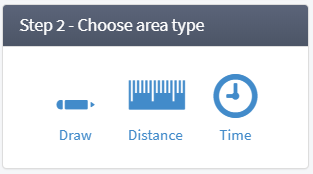 6. Step 3 - Options will reflect your selection from the previous step.
For Draw: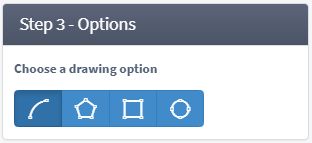 For Distance: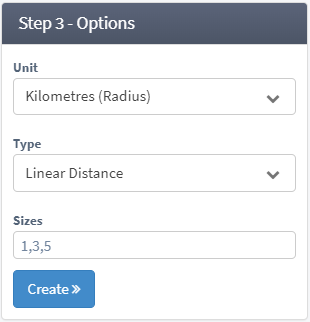 Unit: Kilometers (Radius) or Miles (Radius)
Type: Linear or Drive Distance

For Time: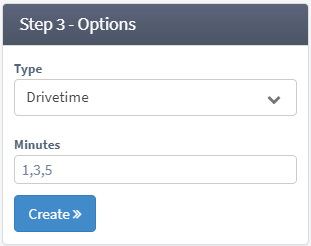 Type: Drivetime (Heavy Traffic and Night) or Walking
Minutes: Please enter at least one time band

7. In Step 4 - Save your area(s), enter a name for your newly created area in the Area Name field. You can also include Tags within this pane.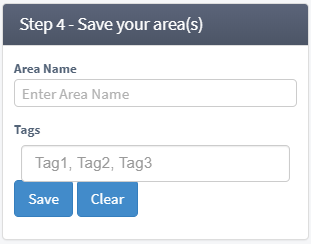 8. Click Save. You can view your new location by navigating to the side panel, My Data > Areas.