Workspaces allow users to organize assets such as areas, customer/location files, and target sets along with results such as reports, dashboards, and maps. Workspaces also allow users to customize their settings such as branding, area definitions, distance decay settings, and terminology. The workspace settings will override any account settings.
You can think of a workspace as being similar to a file folder or filing system; you may decide to use one workspace for all your projects, or you can create a workspace for each project to keep assets and results organized and separated.
Note: You must create a new workspace to access the latest vintage of data. For example, to access 2020 data you will need to create a 2020 workspace. A 2019 workspace will only contain 2010 data. This is especially true of segmentation data, which often gets released after the first release of demographic data. In order to use the new segmentation data, a new workspace must be created and the segmentation system selected.
Use WalkMe Through to be taken through a step-by-step of this process in ENVISION itself! Click on the WalkMe Through button below to get started!
__________________________________________________________________________________________________________________
1. In the side panel, click My Workspaces.

2. Click Create New.

3. Select the version of ENVISION that you would like to use for your new workspace.

4. Click Next.
5. Select the Data Vintage and Segmentation System. Only those which you license will be shown in the list.
Tip: If you are working in a Canadian workspace, PRIZM Postal Code is a more granular option than PRIZM DA, and is generally the more popular option.
6. Enter a Name for the workspace. You could use the name of the project you are working on or the name of the user working on the project.
7. If necessary, add a Description. You may wish to include details about the timeframe of the project.
8. If necessary, add Tags. Tags are used to help with searching.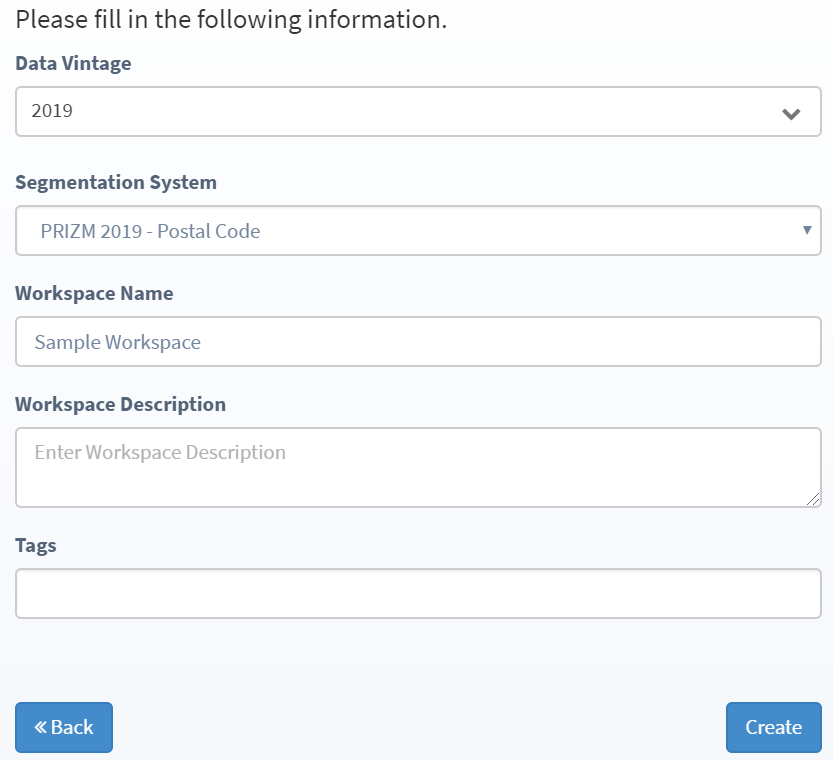 9. Click Create. Your new workspace will now appear in the list.

Now that the workspace has been created, it needs to be made active. There are two ways to do this:
Click the name of the workspace and then click Open
In the far right column next to the workspace name, click the gear icon and choose Open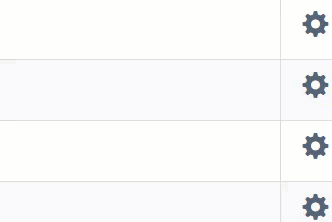 Once the workspace font is bold, this means that it is now open and active.