ENVISION is enhanced to maintain the highest level of security and compliance. Follow the steps below to verify your email address so that you can reset your ENVISION password without the need to contact our Support team. We encourage you to go through the verification process.
You also have the option to enable two-factor authentication using an authenticator application for those users who want enhanced security.
How to Verify your Email Address
1. Go to the My Account page.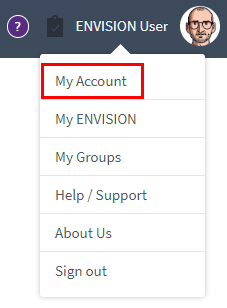 2. Input your email address and click Update.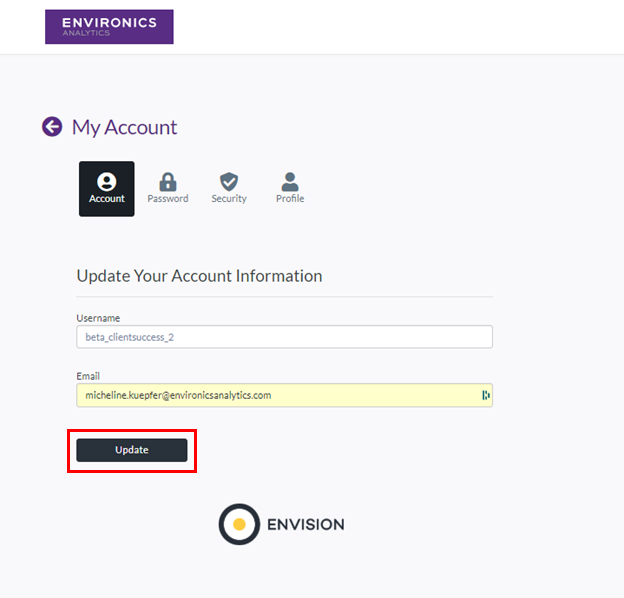 3. A notification in green will appear - Your account has been updated.
Click Send verification email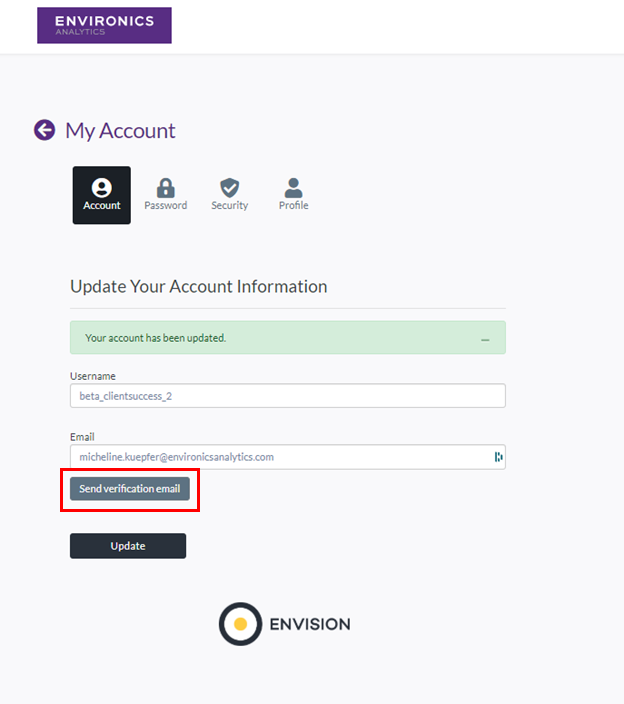 4. A notification in green will appear – Verification email was successfully sent.
Open your email client to find the email (sent from no-reply@environicsanalytics.com).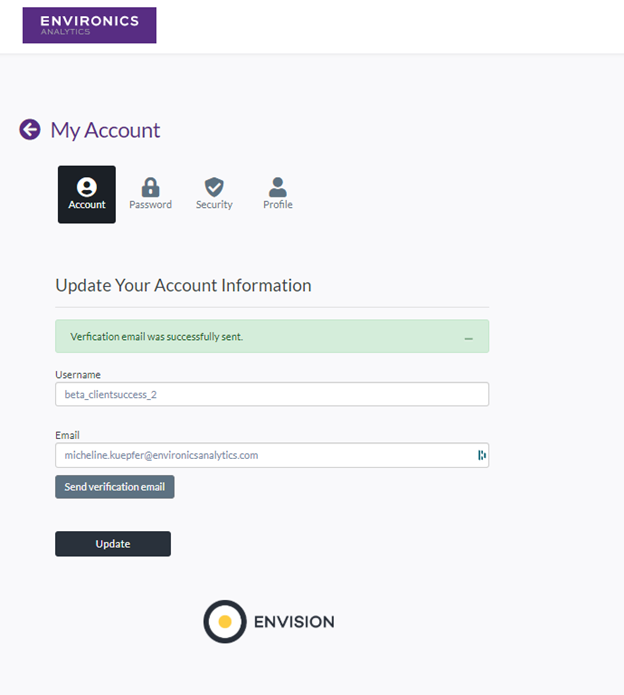 5. In the email, click Verify Email Address.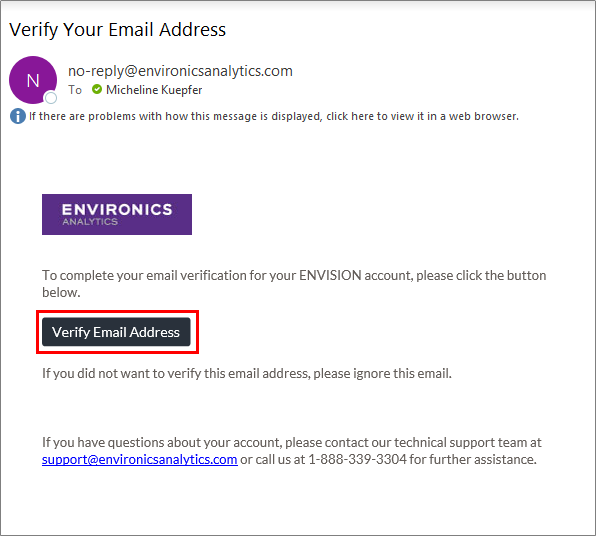 6. Your Email verified screen will appear.
Your email address is verified and can now be used to log into ENVISION. The Forgot password? link can also be used to reset your password.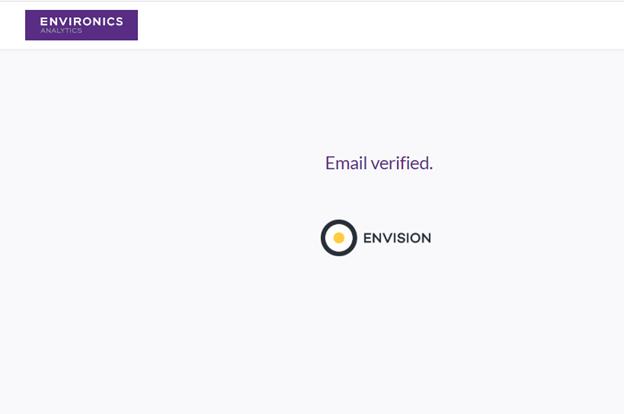 Questions:
If you'd like more information about this update, please contact your Environics Analytics representative or email our Support team at support@environicsanalytics.com.